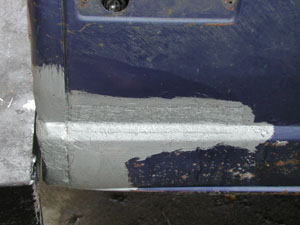 A fiberglass patch using POR-15 for the resin. Can we say rust-no-more?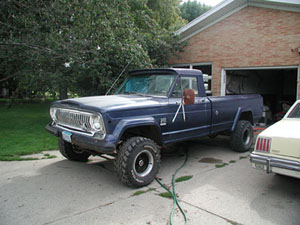 Another side shot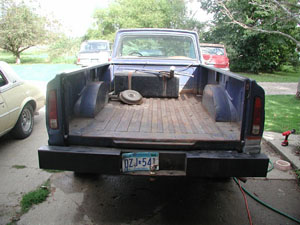 Good ol' rear shot. Notice the homemade bumper. It's made out of 1/4" steel, and the seams are fully welded. This thing is STOUT
Here's some pics of my Jeep with the 33's that I finally put on. I also touched up the paint on the rims, so it looks pretty good now, eh?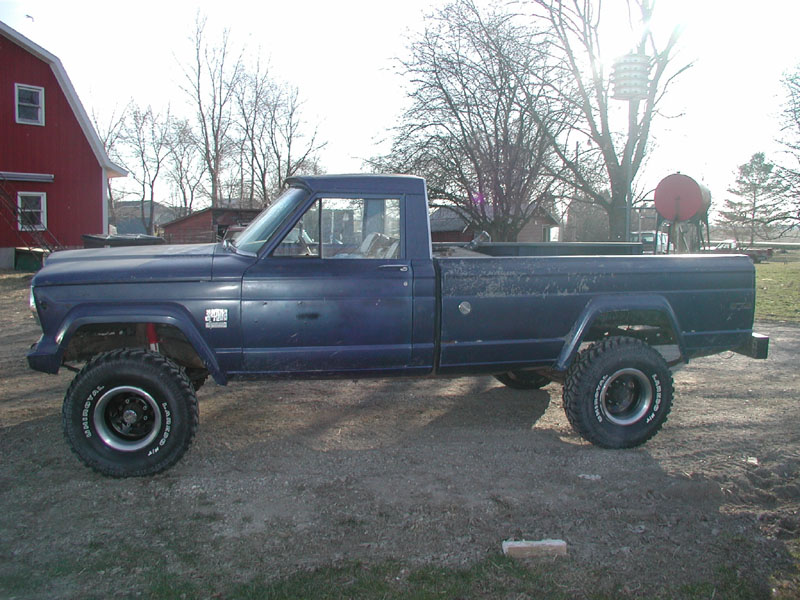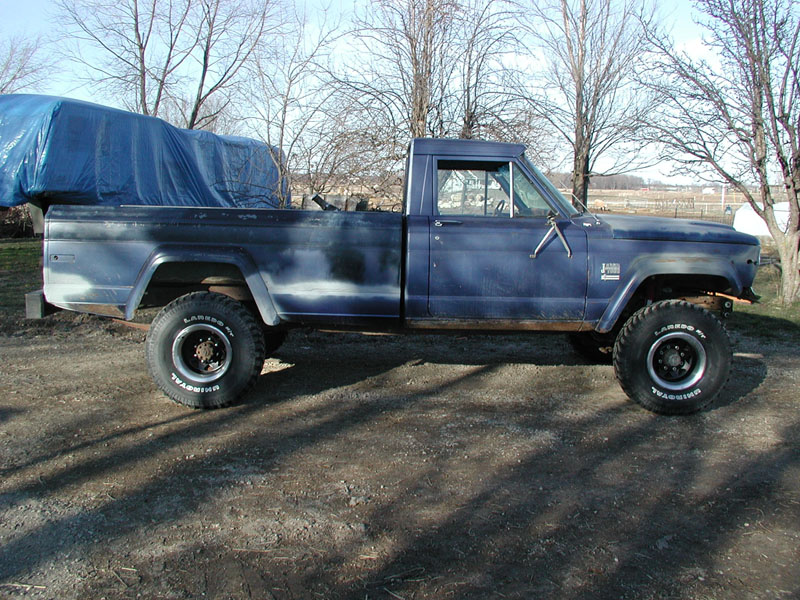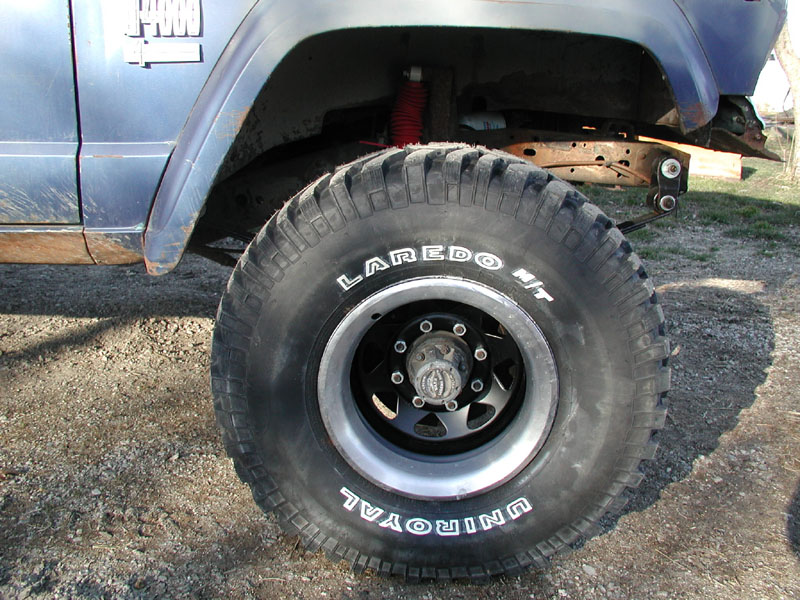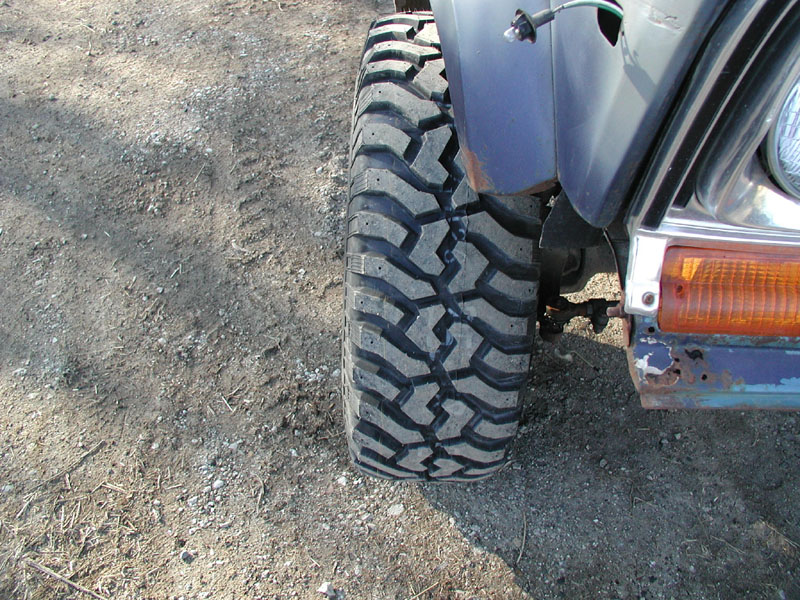 I like the looks of the tread a lot. We'll see how good it does in the sand, and in this good ol' Michigan clay.